The Gym Equipment Brands We Repair & Experienced To Serve Best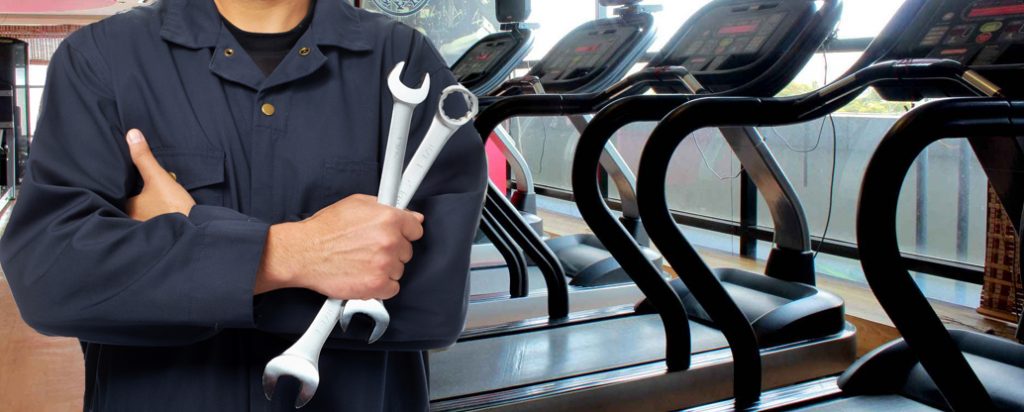 When it comes to keeping your fitness center running smoothly, the reliability of your gym equipment is paramount. At Expedited Service – Fitness Equipment Repair and Services, we understand that downtime due to equipment malfunction can impact your business, disrupt your members' workout routines, and potentially affect your reputation. That's why we offer expedited and top-notch repair services for a wide range of gym equipment brands. Our service area includes the USA, with a particular focus on the Metro New York, New Jersey, and the Northeast Pennsylvania region.
With years of experience in the fitness equipment repair industry, we've established ourselves as the go-to experts for servicing and repairing gym equipment. Our team of highly skilled technicians possesses the expertise and knowledge needed to diagnose and fix issues promptly, ensuring minimal disruption to your fitness facility's operations.
Expansive Gym Equipment Brand Coverage For Repair & Maintenance 
Our commitment to serving fitness centers and gyms extends to a variety of leading gym equipment manufacturers. We take pride in our ability to repair and maintain equipment from renowned brands such as:
Precor is a name synonymous with quality and innovation in the fitness industry. Their line of ellipticals, treadmills, and strength training machines is known for its durability and performance. Our technicians are well-versed in handling Precor equipment, ensuring that your investment stays in top-notch condition.
Landice treadmills are celebrated for their rugged construction and reliability. If you have Landice equipment in your fitness center, rest assured that we have the expertise to keep it running smoothly, helping your members achieve their fitness goals.
True Fitness is committed to delivering fitness equipment that stands the test of time. From treadmills to ellipticals, our team is trained to provide effective repairs for True Fitness machines, allowing your members to enjoy a seamless workout experience.
Octane Fitness is renowned for its elliptical trainers, known for their ergonomic design and innovative features. Our technicians understand the intricate workings of Octane Fitness equipment, ensuring efficient repairs.
NordicTrack is a household name in home fitness. If you have NordicTrack equipment in your gym, we're equipped to service and repair it, maintaining the quality that users expect.
ProForm offers a wide range of fitness equipment, including treadmills, ellipticals, and more. Our team has the knowledge to handle ProForm repairs efficiently, keeping your equipment in peak condition.
Star Trac is recognized for its innovative cardio and strength equipment. Our technicians are trained to provide comprehensive repairs for Star Trac machines, ensuring they meet the demands of your fitness center.
Horizon Fitness specializes in home fitness equipment, and our expertise extends to servicing and repairing their products for commercial settings.
Vision Fitness is known for its well-constructed ellipticals, treadmills, and exercise bikes. We have the skills needed to maintain and repair Vision Fitness equipment in your gym. And ready to repair this brands gym equipments at Metro New York, New Jersey and the North East Pennsylvania region.
Matrix Fitness equipment is designed for high-performance workouts. Our technicians are experienced in servicing Matrix Fitness machines to keep them operating optimally.
Sole is a popular choice for treadmills and ellipticals. Our team can efficiently handle repairs and maintenance for Sole fitness equipment.
Spirit Fitness provides a range of durable exercise equipment. Our technicians are well-prepared to address any issues with Spirit Fitness machines to ensure they function reliably.
WaterRower & Concept2 Rower
Rowing machines like WaterRower and Concept2 are valued for their efficiency. We possess the knowledge to maintain and repair these rowers, so they continue to provide an effective cardiovascular workout.
Comprehensive Services We Offer On 24/7 Clock Scheduals 
Our commitment to providing top-quality gym equipment repair services extends beyond the brands we cover. We offer a comprehensive range of services, including:
Diagnostic Assessments – Our technicians thoroughly assess your equipment to identify the root cause of any issues, ensuring an accurate diagnosis.
Repairs and Maintenance – From replacing worn-out parts to fine-tuning machine settings, we perform all necessary repairs and maintenance to keep your equipment in excellent condition.
Preventive Maintenance Contracts – Stay proactive with our preventive maintenance contracts, designed to address minor issues before they become major problems, extending the lifespan of your gym equipment.
Emergency Repairs – We understand that equipment breakdowns can happen at any time. Our expedited services ensure minimal downtime, getting your gym back up and running quickly.
While our primary service area covers Metro New York, New Jersey, and the Northeast Pennsylvania region, our reputation for excellence in gym equipment repairs has garnered recognition on a national scale. Fitness center owners and managers across the USA have come to rely on Expedited Service for efficient, reliable, and timely repairs.
Experience the peace of mind that comes with knowing your gym equipment is in capable hands. Contact Expedited Service – Fitness Equipment Repair and Services today to discuss your specific needs, schedule repairs, or inquire about our preventive maintenance contracts. We're dedicated to ensuring your fitness center operates smoothly, with equipment that's ready to serve your members best.
For inquiries or to schedule a service, reach out to us at now to book your gym service hours!